Innovation Program of Andreas Schmid Group
IDE.AS celebrates 1st anniversary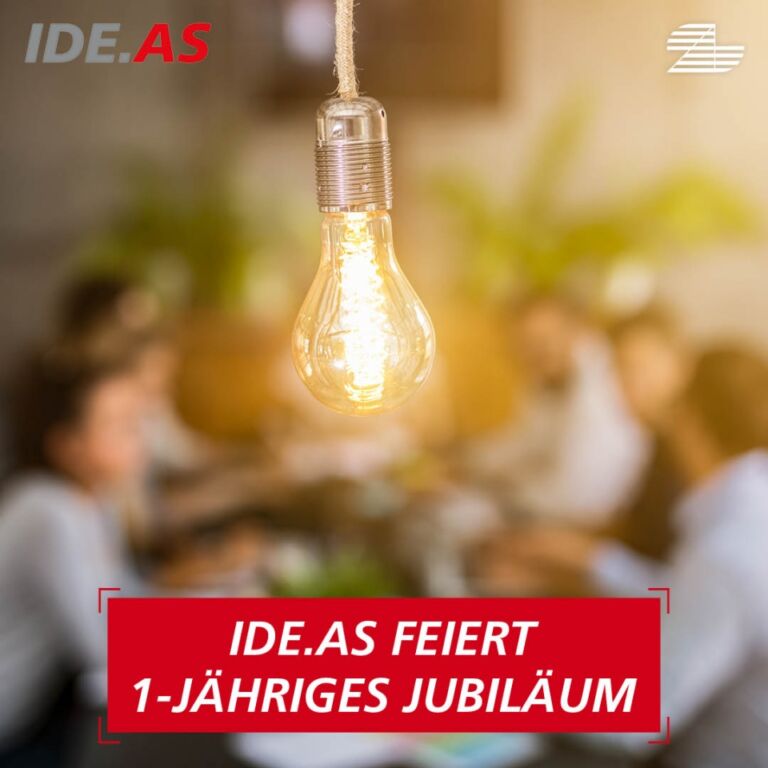 We would like to take this opportunity to look back on a year full of innovative ideas as our innovation program celebrates its first anniversary.
Our idea circle met a total of 15 times to discuss and evaluate over 40 submitted proposals. In the meantime, we have successfully implemented several ideas. One of these promising ideas was the recently introduced bike leasing program, which has already been enthusiastically embraced by numerous employees.
We are thrilled that IDE.AS has been so well-received by our colleagues and are excited to hear many more innovative ideas!
About Andreas Schmid Group
The Andreas Schmid Group is a leading expert for customised logistics solutions in Germany and abroad. Since 1928, the family-owned company from Gersthofen near Augsburg has focused on the sustainable success of its customers and is today considered a pioneer for the logistics of tomorrow. With 1,600 employees, the Andreas Schmid Group operates 260,000 m² of logistics space at over 30 locations in Germany, the Czech Republic, Hungary and Romania. With its own Innovation Lab, a creative agency and a personnel service provider, the Group's portfolio goes far beyond classic transport and logistics services – in line with the motto #logisticsbeyond.
For more information, visit www.andreas-schmid.de.