Two companies grow together
Quentia and Kutzschbach join forces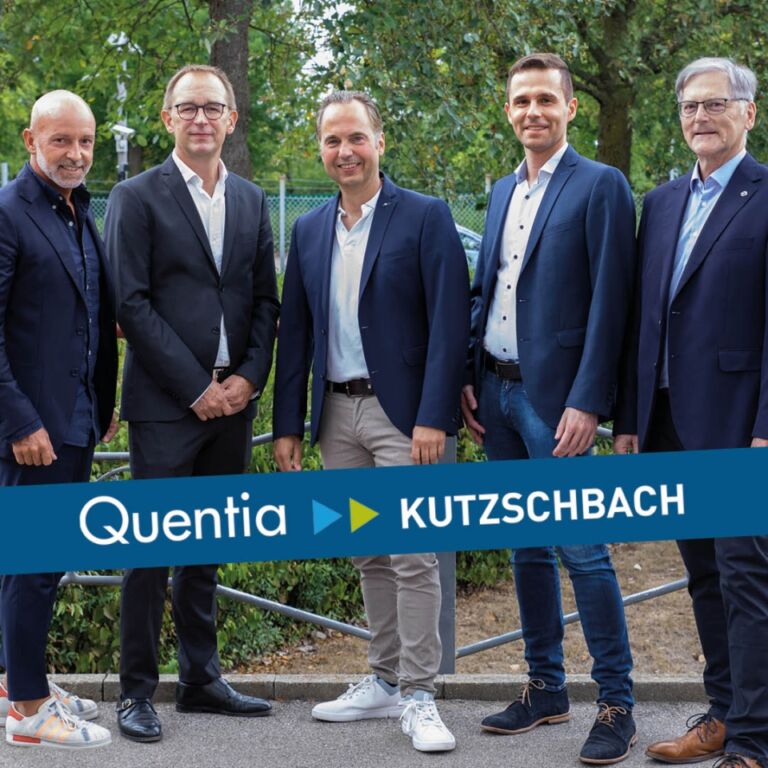 As of September 1st, 2022, the Nördlingen-based company Kutzschbach Electronic GmbH & Co. KG will take over the operations of Quentia GmbH. By acquiring the established Augsburg-based IT system house, the expertise of two renowned IT companies will be bundled together.
Optimal solution for employees and customers
Kutzschbach Electronic GmbH & Co. KG, with its location in Nördlingen, has been operating in the market for 41 years and currently employs around 80 people. The company brings with it extensive experience, knowledge, and a portfolio of IT solutions. The partner company, Kutzschbach INNOVATIONS GmbH, which focuses on managed services, already has locations in Augsburg and Ulm and works closely with the Nördlingen-based company. "We are consistently developing our long-standing location strategy with Nördlingen, Augsburg, and Ulm. Therefore, we see the acquisition of Quentia's business operations as of enormous strategic importance to strengthen our market position in Augsburg," says Frank Söder, Managing Director of Kutzschbach Electronic GmbH & Co. KG. In particular, the technology support center in Augsburg is expected to be further expanded through the acquisition of Quentia GmbH in order to provide the best possible service for customers on site. Quentia GmbH's employees will become part of the Kutzschbach team in the future. Both companies aim to offer sustainable support, build on what works, and further develop it. The new company headquarters for the Augsburg region will be located in Friedberg-Derching. "Our employees and our customers' satisfaction are our top priorities. We are delighted to have found what we believe is the optimal solution for Quentia's employees and customers with Kutzschbach," says Alessandro Cacciola, CEO of Andreas Schmid Group.
About Andreas Schmid Group
The Andreas Schmid Group is a leading expert for customised logistics solutions in Germany and abroad. Since 1928, the family-owned company from Gersthofen near Augsburg has focused on the sustainable success of its customers and is today considered a pioneer for the logistics of tomorrow. With 1,600 employees, the Andreas Schmid Group operates 260,000 m² of logistics space at over 30 locations in Germany, the Czech Republic, Hungary, Romania, and Slovakia. With its own Innovation Lab, a creative agency and a personnel service provider, the Group's portfolio goes far beyond classic transport and logistics services – in line with the motto #logisticsbeyond.
For more information, visit www.andreas-schmid.de.