Andreas Schmid Group attends Translog Connect Congress in Budapest for the first time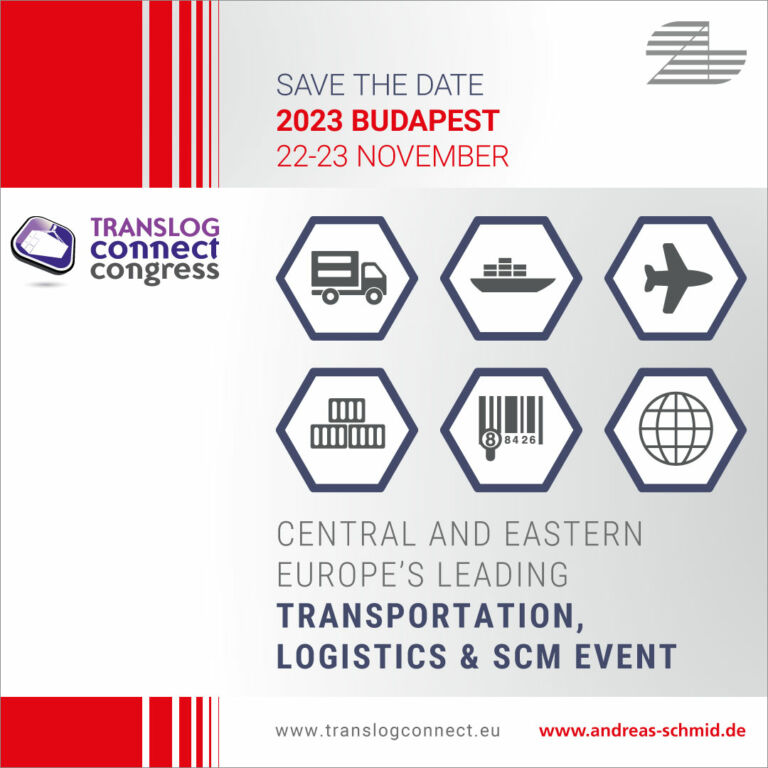 TRANSLOG Connect Congress is the market leading cross-industrial B2B business summit and partnering event for transportation, logistics and supply chain management professionals in the Central Eastern European region.

We are looking forward to presenting our company and services in the Hungarian capital on 22 and 23 November 2023. With four locations in the Czech Republic and one location each in Romania, Hungary and Slovakia, our customers can already benefit from the availability and services of transport and storage space – while maintaining the highest quality standards. And this course is now to be continued.

If you want to attend the congress or set up a personal meeting with us, please contact us at
messeteam@andreas-schmid.de
About Andreas Schmid Group
The Andreas Schmid Group is a leading expert for customised logistics solutions in Germany and abroad. Since 1928, the family-owned company from Gersthofen near Augsburg has focused on the sustainable success of its customers and is today considered a pioneer for the logistics of tomorrow. With 1,600 employees, the Andreas Schmid Group operates 260,000 m² of logistics space at over 30 locations in Germany, the Czech Republic, Hungary, Romania, and Slovakia. With its own Innovation Lab, a creative agency and a personnel service provider, the Group's portfolio goes far beyond classic transport and logistics services – in line with the motto #logisticsbeyond.
For more information, visit www.andreas-schmid.de.