Alessandro Cacciola appointed new chairman of the IDS advisory board
News from the IDS network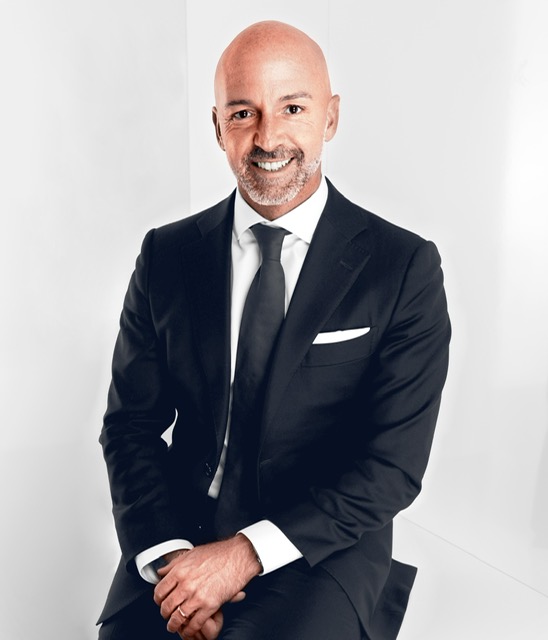 Kleinostheim, May 11, 2022. The advisory board of IDS Logistik GmbH has elected Alessandro Cacciola (45), CEO of Andreas Schmid Group, as its new chairman.
The previous chairman, Stefan Noerpel-Schneider (55), who had held the position since 2015, stepped down as per the rotation schedule. During his tenure, IDS has further expanded its position as the largest general cargo cooperation. The general cargo volume in the network alone has grown by 41 percent over the seven years of his tenure, and the network density has been advanced from 45 to 51 locations.
Alessandro Cacciola studied business administration with a focus on forwarding, transport, and logistics and has since been continuously active in logistics, both in Europe and worldwide. An MBA degree in change management & leadership rounds out his profile. Since January 1, 2019, Cacciola has been a board member of Andreas Schmid Group, whose chairmanship he took over in June 2019. He has been a member of the IDS advisory board since February 2019.
Philipp Strenge (46), managing partner of Rieck Logistik-Gruppe, was re-elected as deputy chairman of the committee. Cacciola and Strenge have set themselves the goal of further expanding IDS and thus strengthening the capacities and quality of the network. Digitization, green logistics, and the requirements of the growing B2C business will also be closely focused on.
The IDS advisory board is composed as follows: Alessandro Cacciola (Andreas Schmid) chairman, Philipp Strenge (Rieck) deputy chairman, Simon Bitter (Kühne+Nagel), Madeleine Boos (Gras), Peter Fog-Petersen (DSV), Stefan Noerpel-Schneider (Noerpel), Klaus Stäblein (Geis).
About Andreas Schmid Group
The Andreas Schmid Group is a leading expert for customised logistics solutions in Germany and abroad. Since 1928, the family-owned company from Gersthofen near Augsburg has focused on the sustainable success of its customers and is today considered a pioneer for the logistics of tomorrow. With 1,600 employees, the Andreas Schmid Group operates 260,000 m² of logistics space at over 30 locations in Germany, the Czech Republic, Hungary and Romania. With its own Innovation Lab, a creative agency and a personnel service provider, the Group's portfolio goes far beyond classic transport and logistics services – in line with the motto #logisticsbeyond.
For more information, visit www.andreas-schmid.de.